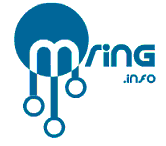 Mring - Wherever incoming call
Please select below extensions for your demo number for FREE, however Mring has a limitation on demo lines
and demo duration (24hours) due to limited incoming number to share, on your demo information email,
there is an activation link for you if you like to join with Mring,

The first number you can test is dial 123 for VoiceMail Box and dial 100 for Echo test.
Please contact info@mring.info for further information



or you doesn't want to install any software in you computer ? try www.flaphone.com below for testing,
use Login : mring and Password : mring, this flaphone is using number 7474 for its extension.

try to dial 100 to test your voice quality, and after its OK, ask your friends or family
to call the number listed as MRING gateway number, and dial 7474 to reach you.


---